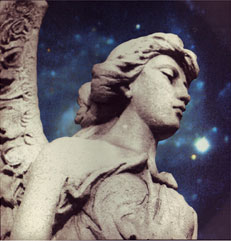 Michael Amerlan's debut recording and C∆LESTE ARC's first release, Ascendences, reveals the artist's uncommon depth, original expression and timelessness. As with many of his recordings, this album offers the listener an engaging, heartfelt transport into the Divine.



A NIGHT OBSCURE


THE ASCENDING LOGOS


INVOCATION FOR CEMA & BEA


CONTEMPLATIVE ASCENT


CARILLON


ALPINE FANTASY

Recorded in the composer's private studio between 1978 and 1985. Mastering Third Coast Sound (Austin, Texas), Unique Recording and Atlantic Studios in New York City. © 1985 Michael Amerlan.